How not to succumb to the charm of its historic heart?
With its cobbled streets, the most famous of which, the rue Croix d'Or where shopping and the art of living are mixed, the rue Basse du Château, the smallest and oldest (it dates from the… century and which has kept its charm) , its secret traboules and its astonishing trompe-l'oeil.
This city of art and history is full of little treasures that beg to be discovered!
The castle of the Dukes of Savoy
Built in the 13th century, it was the home of the Dukes of Savoy who ruled this state for nearly 900 years, until the reunification of Savoy with France in 1860.
This magnificent castle, listed as a historical monument, can be visited in the company of passionate guide-lecturers who will make you discover some hidden facets.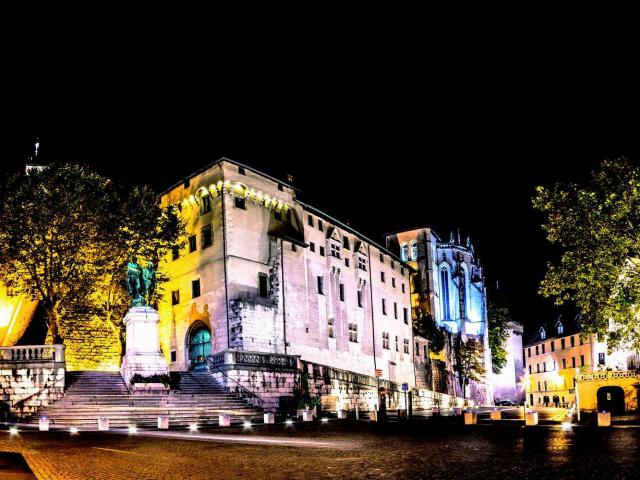 The elephant fountain
This is how it is named on maps and in tourist guides, but for the Chambériens, it is "the 4 without asses". You will easily understand why. 🙂
Legend has it that the statue was erected in homage to Annibal during his crossing of the Alps, but it is actually a tribute to the Count de Boigne for his military exploits in India.
Going to Chambéry without seeing the elephants is a bit like going to Paris without seeing the Eiffel Tower!
Challes les eaux
A few kilometers from Chambéry, the small town of Challes les Eaux. This spa town owes its fame to the quality of its water, the most sulphurous in Europe, which gives it undeniable medical properties.