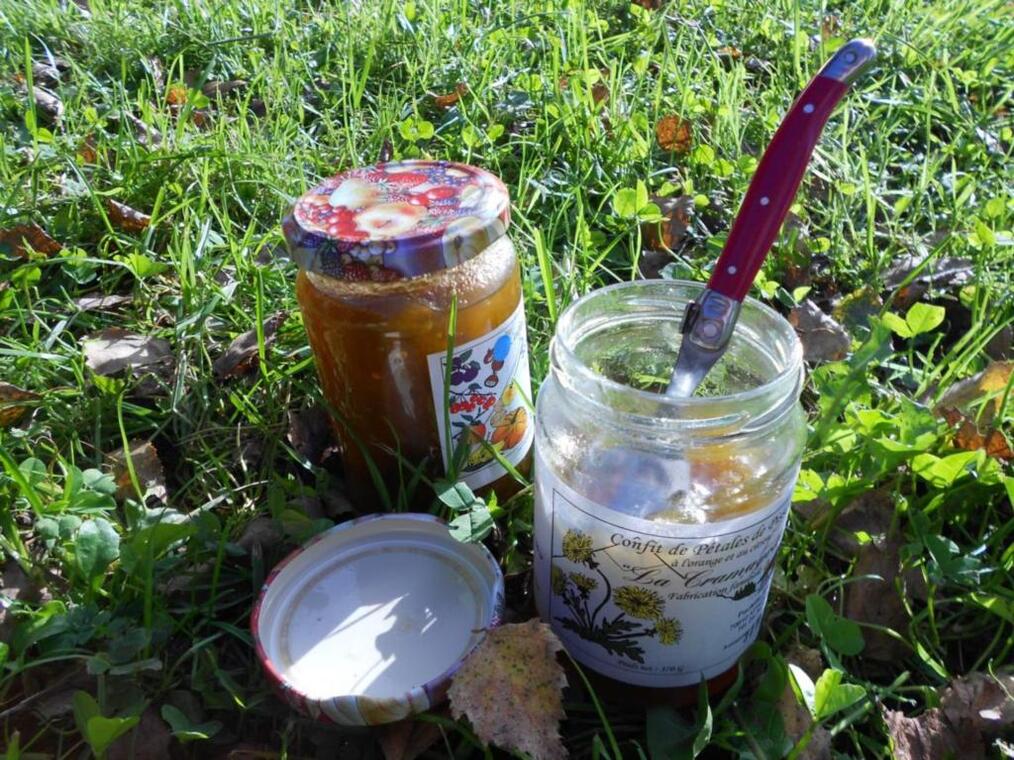 Paulette Balmain - Jams, coulis, compotes, apple juice and walnut oil
Fruits and derivative products,
Plants and derivative products,
Oil,
Soft drinks,
Producer
in Attignat-Oncin
Family business producing home-made apple juice, compotes, fruit coulis, walnut oil and delicious jams. On site shop.

Several fruit and flower flavours: blueberry, raspberry, redcurrant, blackberry, plum, quince, apple, walnut, chestnut... and the local specialty: cramayotte.
Environment

In the country

Lake 5 km away

Close to GR footpath
En live

Les pres

3 km

Closed

La pointiere

4 km

Closed

Eterlou

2 km

Closed

Piste de liaison

Closed

Les marots

3 km

Closed

Outheran

6 km

Closed

Montfred

13 km

Closed

ChevÊche

2 km

Closed

Pipistrelle

1 km

Closed

Ourson

Closed

Mise à jour : 13 mars 2023 - 17:42

Bouquetin

3 km

Closed

La bêcherie

9 km

Closed

Liaison col de porte - st hugues

8 km

Closed

Chamois

5 km

Closed

Route du charmant som

6 km

Closed

Lièvre

1 km

Closed

Lynx

1 km

Closed

Les combes

4 km

Closed

Saint eynard

9 km

Closed

Sire mouton

6 km

Closed

Pale de fer

9 km

Closed

Planibert

2 km

Closed

Les sagnes

2 km

Closed

Cherlieu

6 km

Closed

Le buissonnet

9 km

Closed

Liaison st hugues - l'emeindras

16 km

Closed

Liaison st hugues - col de porte

7 km

Closed

La perelle

10 km

Closed

Le vivier

2 km

Closed

Stade de neige

1 km

Closed

Mise à jour : 26 juin 2023 - 15:15

Prairie des riondettes (piste bleue)

5 km

Closed

Piste rouge

8 km

Closed

Piste jaune

7 km

Closed

Prairie d'arpison (piste noire)

15 km

Closed

Mise à jour : 19 février 2023 - 09:09

Mise à jour : 09 mars 2023 - 18:45