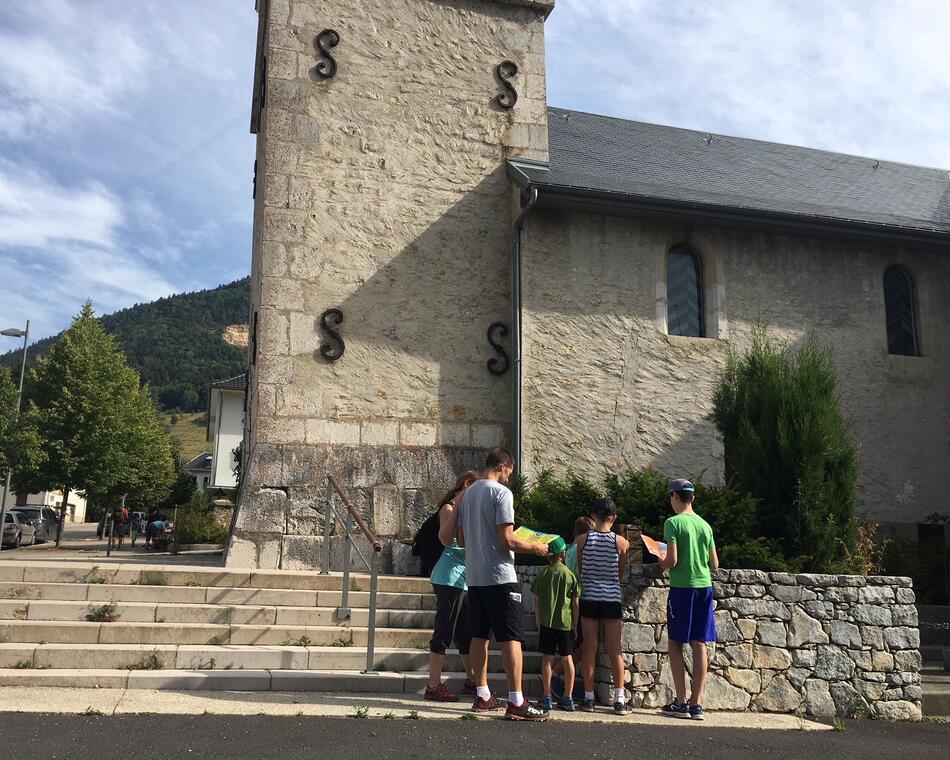 Orientation course for children
Sport,
Orientation course,
Pedestrian sports
in Le Sappey-en-Chartreuse
Using your map, find the beacons that have been installed in the heart of the village of Sappey en Chartreuse to discover remarkable sites. With each beacon found, an enigma will await you.

Come and test this route with your family to easily learn to orient yourself. Two different cards (one adults and one children) can be collected at the Tourist Information Office or at the town hall.

A thematic course with questions relating to the different places encountered (child level 8-12 years old). The course is mixed paths / roads and remains near the village.
Environment

Mountain view

Mountain location

Close to a public transportation

Bus stop < 500 m

Legal informations

SIRET number :

393 011 556 00015

Spoken languages

Documentation
En live

Les pres

3 km

Closed

La pointiere

4 km

Closed

Eterlou

2 km

Closed

Piste de liaison

Closed

Les marots

3 km

Closed

Outheran

6 km

Closed

Montfred

13 km

Closed

ChevÊche

2 km

Closed

Pipistrelle

1 km

Closed

Ourson

Closed

Mise à jour : 13 mars 2023 - 17:42

Bouquetin

3 km

Closed

La bêcherie

9 km

Closed

Liaison col de porte - st hugues

8 km

Closed

Chamois

5 km

Closed

Route du charmant som

6 km

Closed

Lièvre

1 km

Closed

Lynx

1 km

Closed

Les combes

4 km

Closed

Saint eynard

9 km

Closed

Sire mouton

6 km

Closed

Pale de fer

9 km

Closed

Planibert

2 km

Closed

Les sagnes

2 km

Closed

Cherlieu

6 km

Closed

Le buissonnet

9 km

Closed

Liaison st hugues - l'emeindras

16 km

Closed

Liaison st hugues - col de porte

7 km

Closed

La perelle

10 km

Closed

Le vivier

2 km

Closed

Stade de neige

1 km

Closed

Mise à jour : 26 juin 2023 - 15:15

Prairie des riondettes (piste bleue)

5 km

Closed

Piste rouge

8 km

Closed

Piste jaune

7 km

Closed

Prairie d'arpison (piste noire)

15 km

Closed

Mise à jour : 19 février 2023 - 09:09

Mise à jour : 09 mars 2023 - 18:45