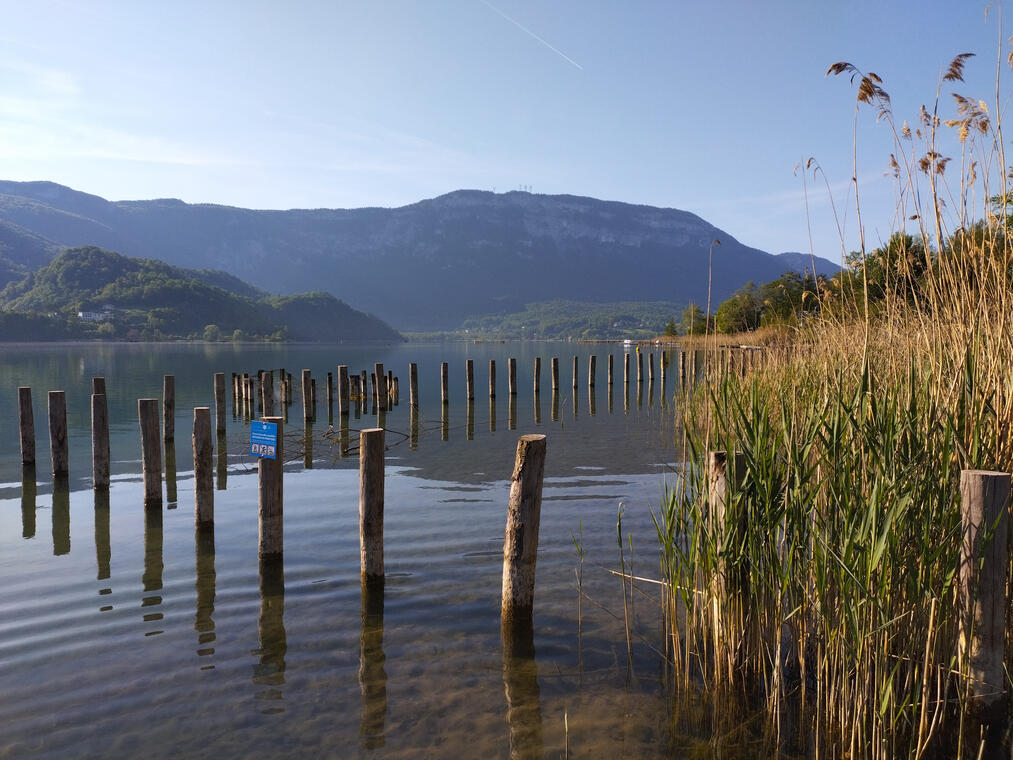 Family-friendly campsite on the shores of the lake, shady and peaceful with the majority of pitches available year round. Perfect location for fishing.

Entry with code gate. Dishwashing area with hot water, bar and terrace near the water, bathing (not monitored), port and pedalo rental.
Monitored beach nearby, snack and take away in front.
Environment

In the country

Lakeside or by stretch of water

Legal informations

SIRET number :

334 333 986 00027

Spoken languages
Activities

Fishing
Water sports
White-water sports

Canyoning
Stand up paddle
Kayak
Small boat

Amenities

Equipment

Bar
Terrace
washing-up bowl

Water connections
Electrical connections

Services

Motorhomes allowed
Boat hire
Mobile home hire

Bike hire
Mountainbike hire
Battery assisted bike rental
From

May 14, 2023

to

September 25, 2023
Rental mobile home (week)

From 280 € to 840 €

Rental mobile home (weekend)

From 95 €
Openings

From

May 14, 2023

until

September 25, 2023
En live

Les pres

3 km

Closed

La pointiere

4 km

Closed

Eterlou

2 km

Opened

Piste de liaison

Closed

Les marots

3 km

Closed

Outheran

6 km

Closed

Montfred

13 km

Closed

ChevÊche

2 km

Closed

Pipistrelle

1 km

Closed

Ourson

Closed

Mise à jour : 29 novembre 2023 - 10:31

Bouquetin

3 km

Closed

La bêcherie

9 km

Closed

Liaison col de porte - st hugues

8 km

Closed

Chamois

5 km

Closed

Route du charmant som

6 km

Closed

Lièvre

1 km

Closed

Lynx

1 km

Closed

Les combes

4 km

Closed

Saint eynard

9 km

Closed

Sire mouton

6 km

Closed

Pale de fer

9 km

Closed

Planibert

2 km

Closed

Les sagnes

2 km

Closed

Cherlieu

6 km

Closed

Le buissonnet

9 km

Closed

Liaison st hugues - l'emeindras

16 km

Closed

Liaison st hugues - col de porte

7 km

Closed

La perelle

10 km

Closed

Le vivier

2 km

Closed

Stade de neige

1 km

Closed

Mise à jour : 26 juin 2023 - 15:15

Prairie des riondettes (piste bleue)

5 km

Closed

Piste rouge

8 km

Closed

Piste jaune

7 km

Closed

Prairie d'arpison (piste noire)

15 km

Closed

Mise à jour : 12 septembre 2023 - 12:06

Mise à jour : 09 mars 2023 - 18:45