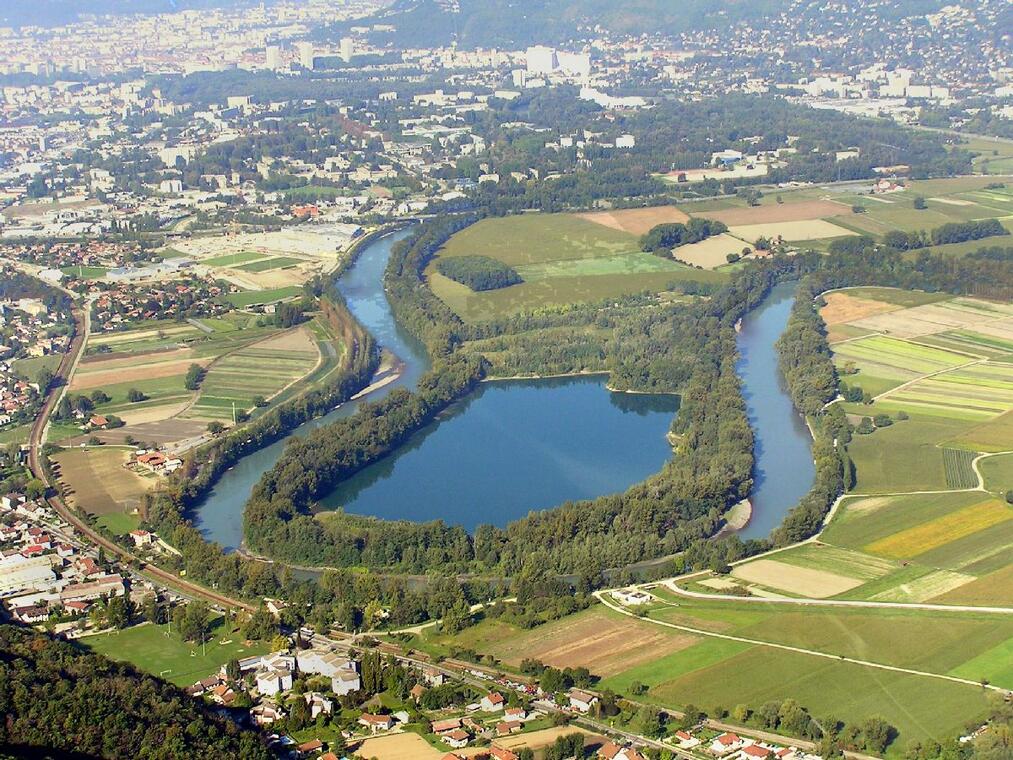 Espace Naturel Sensible de la Boucle de la Taillat
This site, located in the commune of Meylan, consists of a vast stretch of water and woodland enclosed in a loop of the Isère river.

In a heavily urbanized area, it offers a space of nature and calm, with sweeping views of the Belledonne, Chartreuse and Vercors mountain ranges. You may spot kingfishers, hobby falcons or grey herons feeding on the banks of the pond. The site is accessible by bike from the urban area via the cycle paths along the banks of the Isère.
En live

Les pres

3 km

Closed

La pointiere

4 km

Closed

Eterlou

2 km

Opened

Piste de liaison

Closed

Les marots

3 km

Closed

Outheran

6 km

Closed

Montfred

13 km

Closed

ChevÊche

2 km

Closed

Pipistrelle

1 km

Closed

Ourson

Closed

Mise à jour : 29 novembre 2023 - 10:31

Bouquetin

3 km

Closed

La bêcherie

9 km

Closed

Liaison col de porte - st hugues

8 km

Closed

Chamois

5 km

Closed

Route du charmant som

6 km

Closed

Lièvre

1 km

Closed

Lynx

1 km

Closed

Les combes

4 km

Closed

Saint eynard

9 km

Closed

Sire mouton

6 km

Closed

Pale de fer

9 km

Closed

Planibert

2 km

Closed

Les sagnes

2 km

Closed

Cherlieu

6 km

Closed

Le buissonnet

9 km

Closed

Liaison st hugues - l'emeindras

16 km

Closed

Liaison st hugues - col de porte

7 km

Closed

La perelle

10 km

Closed

Le vivier

2 km

Closed

Stade de neige

1 km

Closed

Mise à jour : 26 juin 2023 - 15:15

Prairie des riondettes (piste bleue)

5 km

Closed

Piste rouge

8 km

Closed

Piste jaune

7 km

Closed

Prairie d'arpison (piste noire)

15 km

Closed

Mise à jour : 12 septembre 2023 - 12:06

Mise à jour : 09 mars 2023 - 18:45