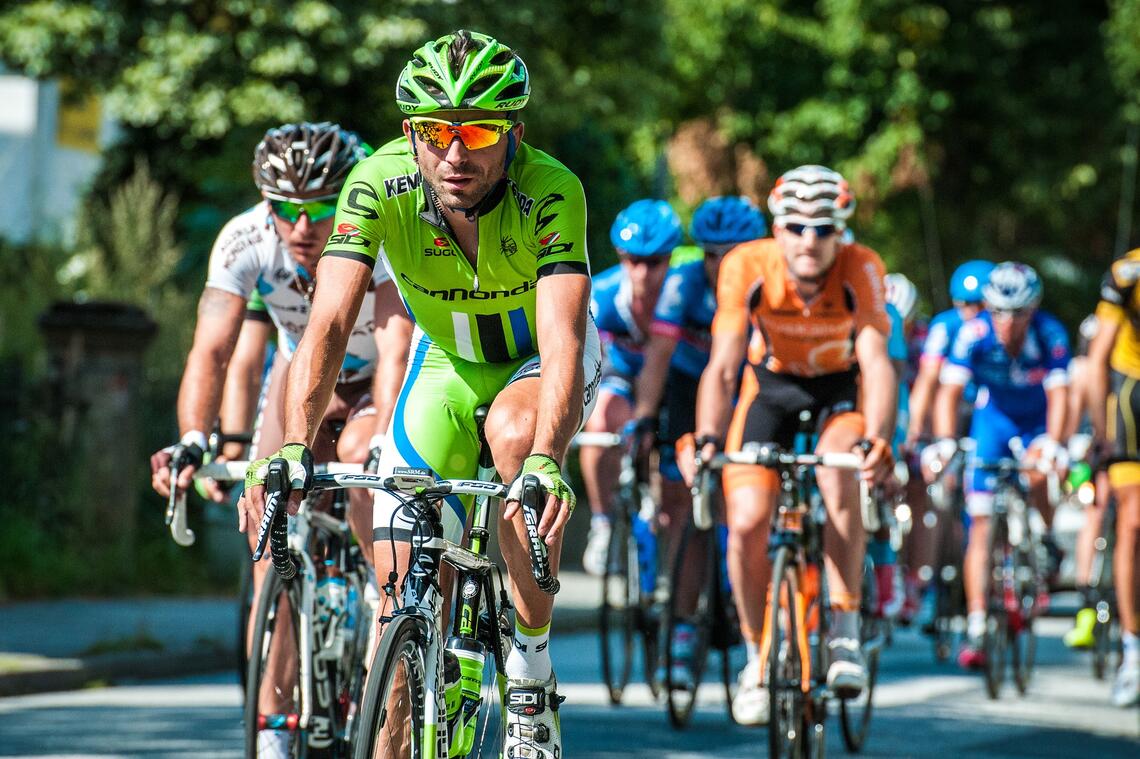 Mountain pass - Col du Granier
Sport,

Cycling sports,

Cycle tourism route
in Chapareillan
Start in Chapareillan for an ascent under the shade and the watchful eye of one of the emblematic summits of the Chartreuse.

Start in the centre of Chapareillan near the church of Saint-Joseph. Take the D285 towards Col du Granier.
Continue on this road for 10 km: you have arrived on the pass where you will find a restaurant with the same name: Col du Granier.
Plain text period

From 01/05 to 31/10.

Subject to favorable weather.

Environment

Spoken languages

Documentation

GPX / KML files allow you to export the trail of your hike to your GPS (or other navigation tool)
Piste de liaison

-

Opened

Eterlou

2 km

-

Opened

Les pres

3 km

-

Opened

La pointiere

4 km

-

Opened

Ourson

-

Opened

ChevÊche

2 km

-

Opened

Pipistrelle

1 km

-

Opened

Les marots

3 km

-

Opened

Les plaines

3 km

-

Opened

Outheran

6 km

-

Opened

Montfred

13 km

-

Opened

Raquettes - désert d'entremont

Ourson

-

Opened

La pointiere

-

Opened

Col du mollard

-

Opened

Pointe de la cochette

-

Opened

Grand carroz

-

Opened

Piste de luge bruyeres

-

Opened

Piste de luge mollard

-

Opened

Mise à jour : 21 janvier 2022 - 08:15

Lièvre

1 km

-

Opened

Lynx

2 km

-

Opened

Bouquetin

3 km

-

Opened

La bêcherie

8 km

-

Opened

Liaison col de porte - st hugues

7 km

-

Opened

Chamois

6 km

-

Opened

Route du charmant som

12 km

-

Opened

Boucle col de porte

3 km

-

Opened

Boucle des chaumes

1 km

-

Opened

Piste de luge - col de porte

-

Opened

Le vivier

4 km

-

Opened

Stade de neige

2 km

-

Opened

Cherlieu

5 km

-

Opened

La perelle

10 km

-

Closed

Le buissonnet

10 km

-

Opened

Plateau des essarts

1 km

-

Opened

Les essarts depuis le village

5 km

-

Opened

Jonction la diat - village

-

Opened

Forêt de l'océpé

15 km

-

Opened

Col du coq

12 km

-

Opened

Bois du coleau

5 km

-

Opened

Plateau de flin

6 km

-

Opened

Pierre mesure

9 km

-

Opened

Chapelle du rosaire

2 km

-

Opened

Piste de luge - st hugues

-

Opened

Planibert

3 km

-

Closed

Les sagnes

3 km

-

Closed

Saint eynard

8 km

-

Closed

Les combes

4 km

-

Closed

Sire mouton

15 km

-

Closed

Pale de fer

9 km

-

Closed

L'ecoutoux

3 km

-

Opened

Liaison sappey - col de porte

6 km

-

Opened

Emeindras du dessus

8 km

-

Opened

Balcon de roche rousse

5 km

-

Opened

Monjalat

3 km

-

Opened

Mise à jour : 20 janvier 2022 - 20:39

Prairie des riondettes (piste bleue)

5 km

-

Opened

Piste rouge

8 km

-

Opened

Piste jaune

7 km

-

Opened

Prairie d'arpison (piste noire)

15 km

-

Opened

La pointe du frou (raquettes 1)

4 km

-

Opened

Col de la ruchère (raquettes 3)

9 km

-

Opened

Tour des riondettes (raquettes 2)

7 km

-

Opened

Belvédère d'arpizon (raquettes 4)

13 km

-

Opened

Mise à jour : 08 janvier 2022 - 09:29

Mise à jour : 19 janvier 2022 - 09:35
Piste de liaison

-

Opened

Eterlou

2 km

-

Opened

Les pres

3 km

-

Opened

La pointiere

4 km

-

Opened

Ourson

-

Opened

ChevÊche

2 km

-

Opened

Pipistrelle

1 km

-

Opened

Les marots

3 km

-

Opened

Les plaines

3 km

-

Opened

Outheran

6 km

-

Opened

Montfred

13 km

-

Opened

Raquettes - désert d'entremont

Ourson

-

Opened

La pointiere

-

Opened

Col du mollard

-

Opened

Pointe de la cochette

-

Opened

Grand carroz

-

Opened

Piste de luge bruyeres

-

Opened

Piste de luge mollard

-

Opened

Mise à jour : 21 janvier 2022 - 08:15

Lièvre

1 km

-

Opened

Lynx

2 km

-

Opened

Bouquetin

3 km

-

Opened

La bêcherie

8 km

-

Opened

Liaison col de porte - st hugues

7 km

-

Opened

Chamois

6 km

-

Opened

Route du charmant som

12 km

-

Opened

Boucle col de porte

3 km

-

Opened

Boucle des chaumes

1 km

-

Opened

Piste de luge - col de porte

-

Opened

Le vivier

4 km

-

Opened

Stade de neige

2 km

-

Opened

Cherlieu

5 km

-

Opened

La perelle

10 km

-

Closed

Le buissonnet

10 km

-

Opened

Plateau des essarts

1 km

-

Opened

Les essarts depuis le village

5 km

-

Opened

Jonction la diat - village

-

Opened

Forêt de l'océpé

15 km

-

Opened

Col du coq

12 km

-

Opened

Bois du coleau

5 km

-

Opened

Plateau de flin

6 km

-

Opened

Pierre mesure

9 km

-

Opened

Chapelle du rosaire

2 km

-

Opened

Piste de luge - st hugues

-

Opened

Planibert

3 km

-

Closed

Les sagnes

3 km

-

Closed

Saint eynard

8 km

-

Closed

Les combes

4 km

-

Closed

Sire mouton

15 km

-

Closed

Pale de fer

9 km

-

Closed

L'ecoutoux

3 km

-

Opened

Liaison sappey - col de porte

6 km

-

Opened

Emeindras du dessus

8 km

-

Opened

Balcon de roche rousse

5 km

-

Opened

Monjalat

3 km

-

Opened

Mise à jour : 20 janvier 2022 - 20:39

Prairie des riondettes (piste bleue)

5 km

-

Opened

Piste rouge

8 km

-

Opened

Piste jaune

7 km

-

Opened

Prairie d'arpison (piste noire)

15 km

-

Opened

La pointe du frou (raquettes 1)

4 km

-

Opened

Col de la ruchère (raquettes 3)

9 km

-

Opened

Tour des riondettes (raquettes 2)

7 km

-

Opened

Belvédère d'arpizon (raquettes 4)

13 km

-

Opened

Mise à jour : 08 janvier 2022 - 09:29

Mise à jour : 19 janvier 2022 - 09:35