The route
Grenoble > Col de Vence > Sappey en Chartreuse > Col de Porte > Charmant Som > Hameau de Martinière > St Pierre de Chartreuse > La Scia > Cabane de Bellefont > Col de Bellefont > Alpette de la Dame > Vallon de Pratcel > St Même > St Pierre d'Entremont > Entremont le Vieux (Epernay) > Granges de Joingy > Pointe de la Gorgeat > Passage de la Coche > Chambéry.
Markings: from Grenoble, follow the GR 9 (white and red markings) to Sappey en Chartreuse, then the GR de Pays Tour de Chartreuse (yellow and red markings) to Entremont le Vieux, then the GR 96 (white markings) and red) to Chambéry.
Find all of the detailed itinerary in the topo-guide "Tours and crossings of Chartreuse" (Ref. 903), published by the French Hiking Federation. € 14.90. Available in bookstores.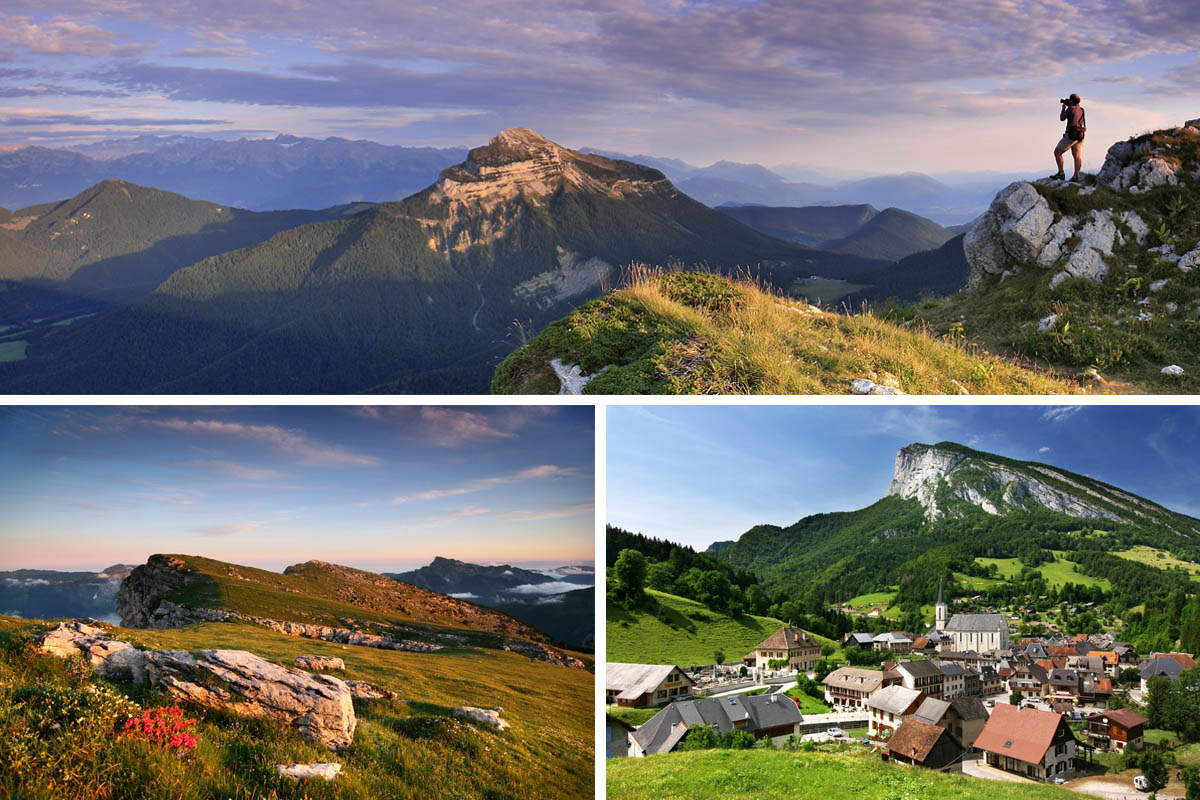 The Hauts de Chartreuse Nature Reserve
The Chartreuse massif has been a regional nature park since 1995. A number of areas recognized for their natural wealth are protected, such as the Hauts de Chartreuse Nature Reserve. Places to observe and protect.
The Nature Reserve is accessible only on foot and extends approximately from Mont Granier in the north to Dent de Crolles in the south and covers all of the highlands of Chartreuse. This space has retained an exceptional natural wealth:
more than 700 identified plant species (of which around 30 are rare at the regional level),
nearly 75 species of birds breed there
43 species of mammals present (23 are bats, several of which are threatened in France)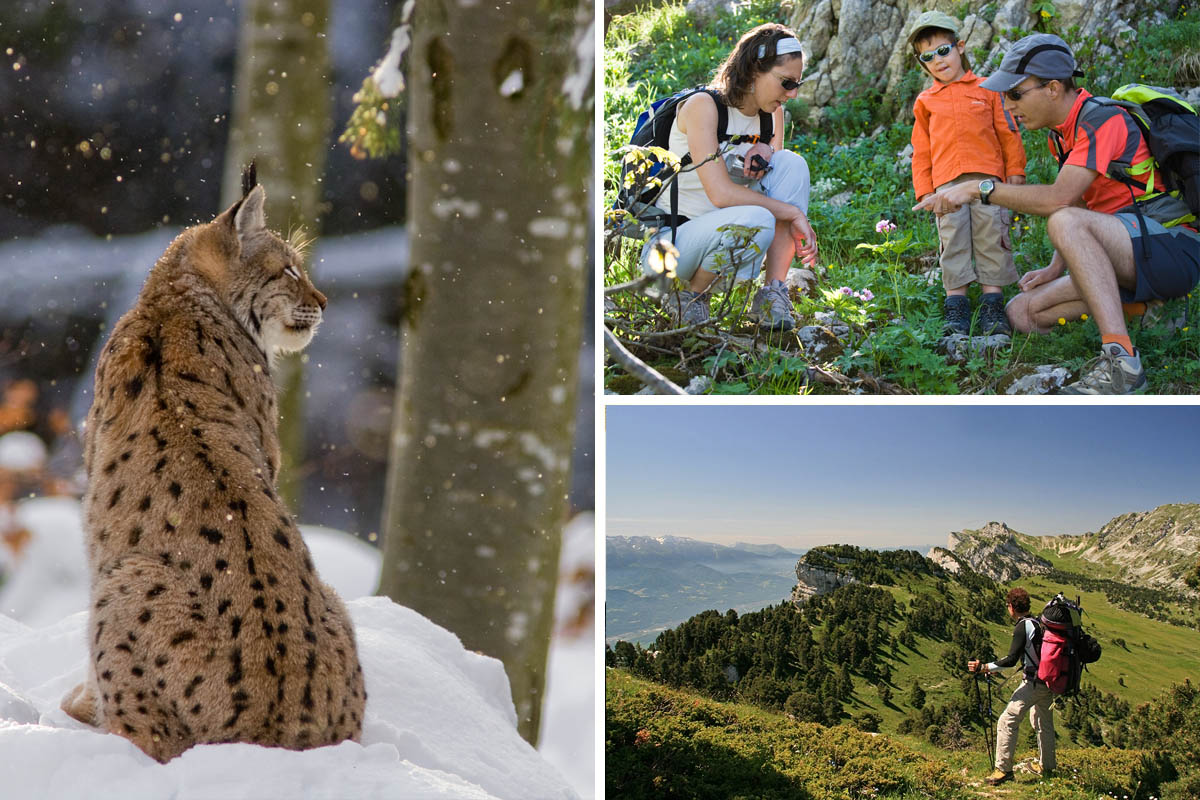 More info on www.parc-chartreuse.net
Where sleeping ?
Everyone will advance at their own pace and can stop off on the route according to their wishes and fatigue.
You can spend the night in one of the villages or hamlets of Chartreuse on near the route: at Sappey en Chartreuse, at the Col de Porte, at the Hameau de Martinière (commune of St Pierre de Chartreuse), at St Pierre de Chartreuse, in the hamlet of St Even (commune of St Pierre d'Entremont), in St Pierre d'Entremont, in Entremont le Vieux.
Find all the accommodation.
If you want to spend a night in the highlands, only bivouac is allowed. In order to keep this protected area intact, we thank you for respecting the following regulations:
authorized installation of a small tent (does not allow standing) or bivouac in a natural shelter
installation limited to one night in the same place
installation of bivouac equipment at dusk and dismantling at dawn
the bivouac must not result in any modification of the site (movement of stones or soil for example)
prohibition of fires, however the use of stoves is permitted
Organized stays
You do not feel like going alone on marked trails?
You do not want to manage the logistics of your crossing (booking accommodation, carrying luggage, etc.)?
Do you want to benefit from the knowledge of a guide or prefer to follow a detailed topo? …
Take advantage of a stay organized by a local agency, specialist in itinerant hikes in the Chartreuse (and elsewhere!) For more than 30 years. The Pedibus agency offers you itinerant hikes in the Chartreuse:
with a qualified guide who will make you discover unsuspected places in complete safety, in a group. From 598 € / pers. in a stopover gîte, 7 days / 6 nights. Departure guaranteed from 6 registered.
in freedom, with a detailed topo-guide published by the agency. From 658 € / pers. in hotels, 8 days / 7 nights. Minimum 2 people.
Contacts
Coeur de Chartreuse tourist office: 04 76 88 62 08 / info@coeurchartreuse-tourisme.com
4 tourist reception offices : St Pierre de Chartreuse / St Pierre d'Entremont / Les Echelles / St Laurent du Pont.
Grenoble Alpes Métropole tourist office – tourist reception of Sappey en Chartreuse: 04 76 88 84 05 / info-lesappey@grenoble-tourisme.com
Plateau des Petites Roches tourist office: 04 76 08 33 99 / petitesroches@chartreuse-tourisme.com