The snow-tubing
Take a big buoy with a flat bottom, put on a helmet (it's safer) and hit the track. A track like a huge slide in the middle of the forest with chicanes and banked turns, it takes your breath away! And if you ask for more (you are going to ask for more), borrow the ski lift mat and you're back!
Practical information: from 6 years old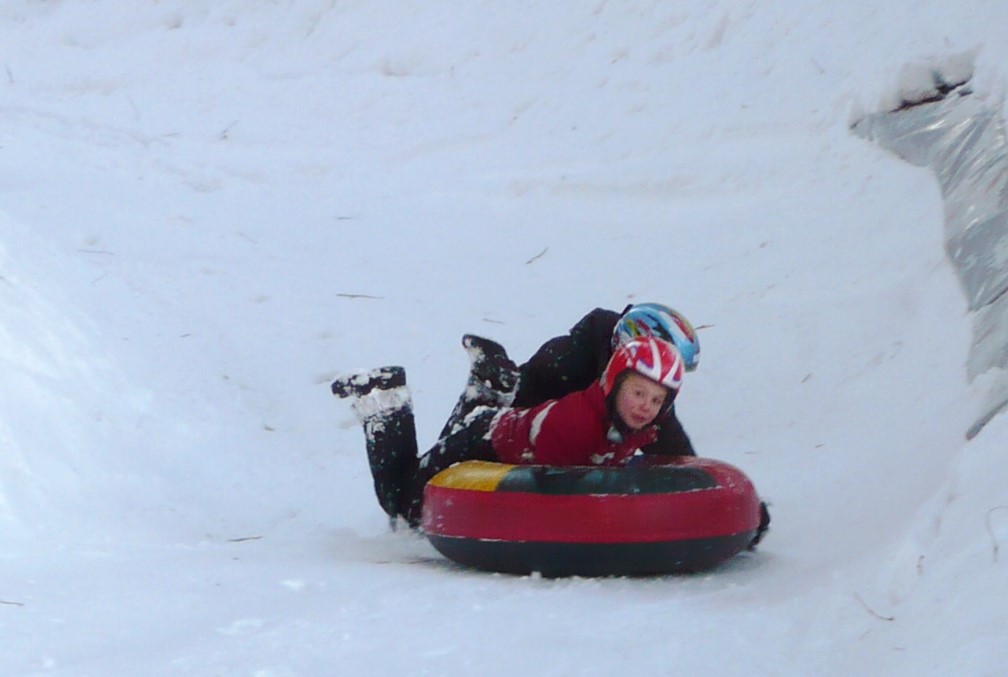 The snake-gliss
Do you see a snake? Sledge ? The goal of the snake-gliss will be to form a long snake of sleds (all identical) hooked up to each other and piloted by a guide.
The removable axle between the sledges will allow the snake to wave, make real turns and provide new sensations.
Ideal to test with family or friends from 7 to 77 years old.
One of the largest sledge areas in Isère!
With its large dedicated, groomed and secure area, its 2 ski-lift mats, everything is done to be able to sled in peace! 2 downhill runs of different levels: one reserved for children and beginners and one for competitive sledgers, speed enthusiasts!
Every Saturday night, sled under the stars on the occasionally lit track. The sledging paradise!
And if you want to test other machines than sledge, the resort has plenty of options for you: yooner, snow scooter, …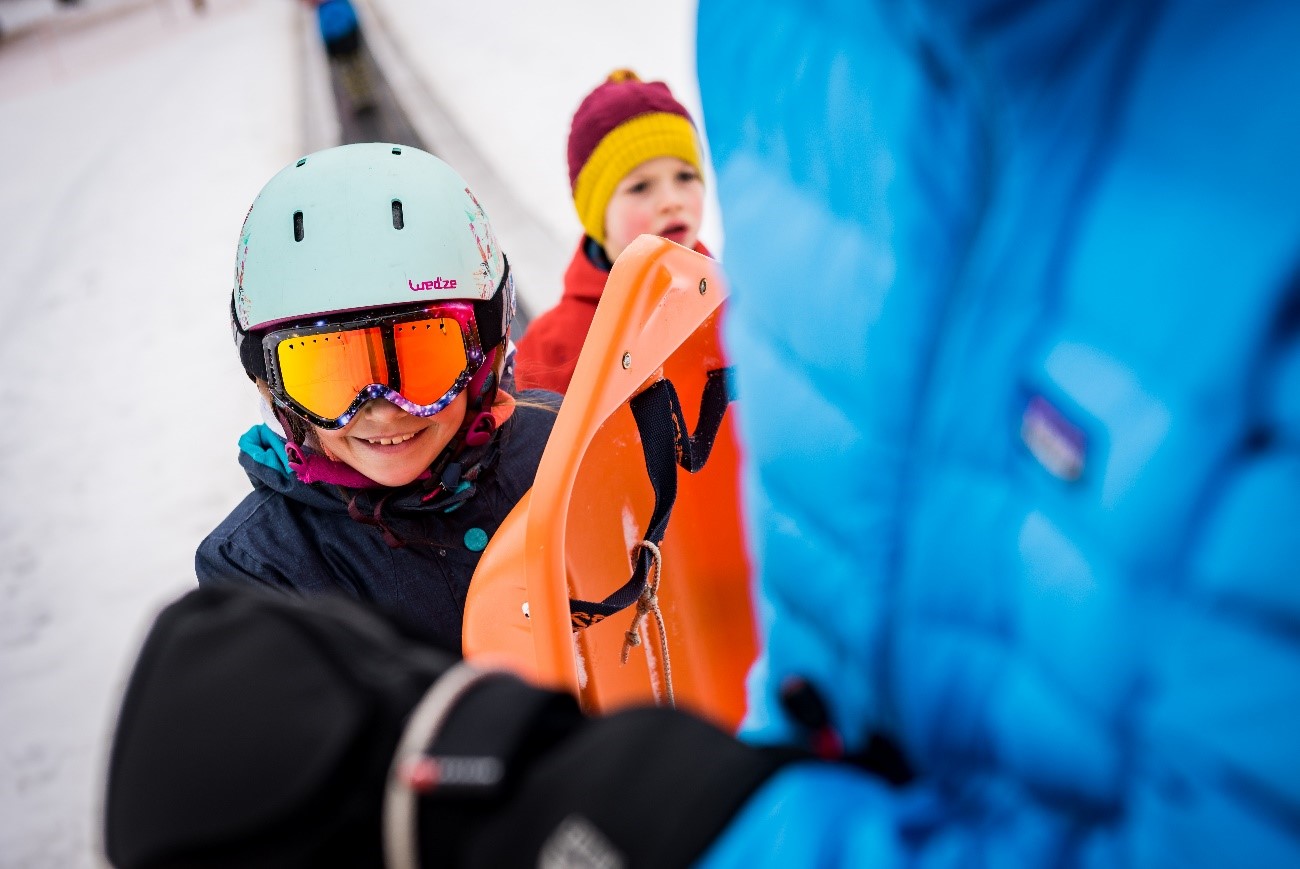 Information and reservations on www.col-marcieu.com