The "Pointe de la Cochette"
One of the most beautiful panoramas offered by the Chartreuse massif: an exceptional view of the massif, the highlands, the Belledonne chain and … Mont Blanc! This incredible view must be earned since you will have to climb nearly 500m of vertical drop (2h45 round trip).
The "Dioux", Bec Margain

And in general, the entire Plateau des Petites Roches. Stroll in the hamlets of the 3 villages, the view will always be exceptional.
Entremonts valley from the hamlet of Le Château
In the Middle Ages, the lords chose hills or promontories to build their castles. The Dukes of Montbel made no mistake about it by building their own in the hamlet which is now called "Le Château". The exceptional view of the Entremonts Valley allowed them to see their enemies coming from afar! Today, the view is still there … from the castle, however, only ruins remain.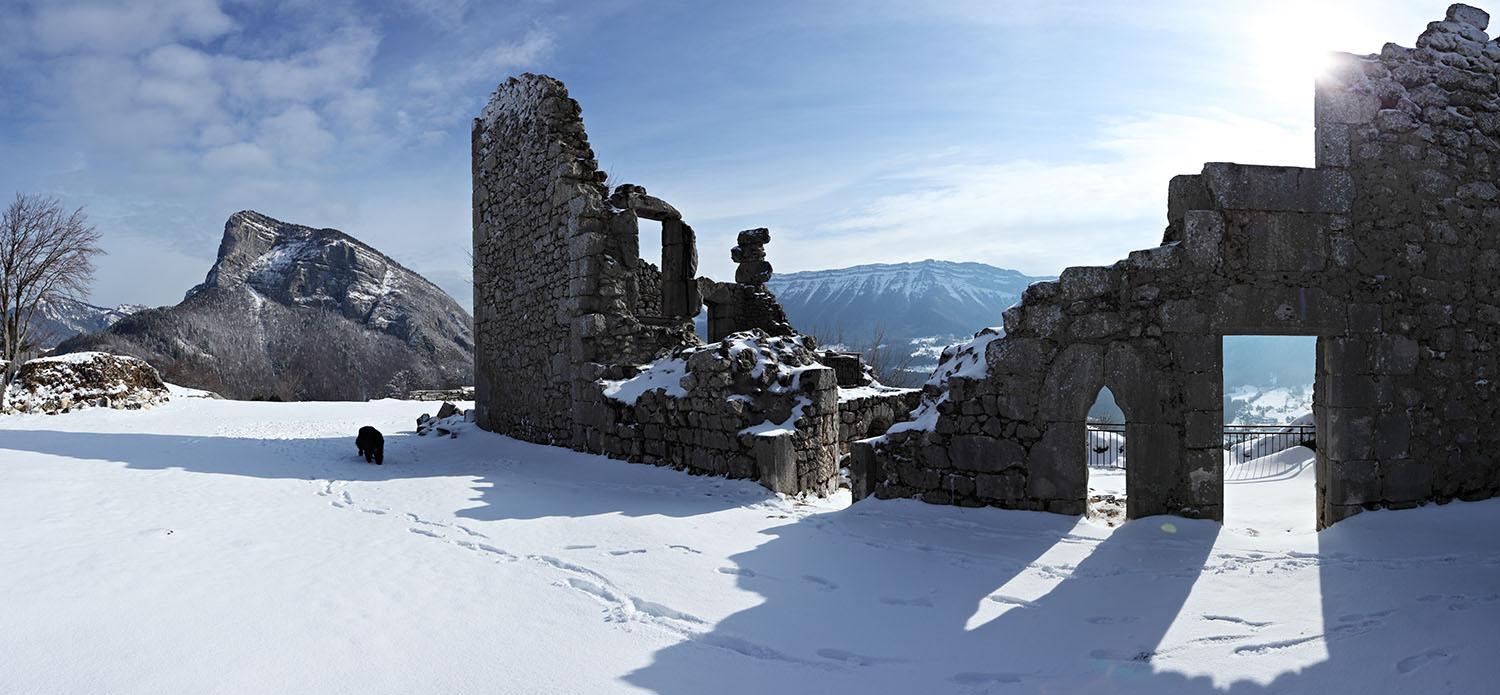 The "Scia"
To reach this panorama in winter, you will need to put on your skis. Touring skis if you want the panorama to be your reward after the effort (follow the marked ski touring route), your alpine skis if you want this to be your starting point for beautiful descents with a view, in this In this case, you will go up through the bubbles from the village then the Essarts chairlift.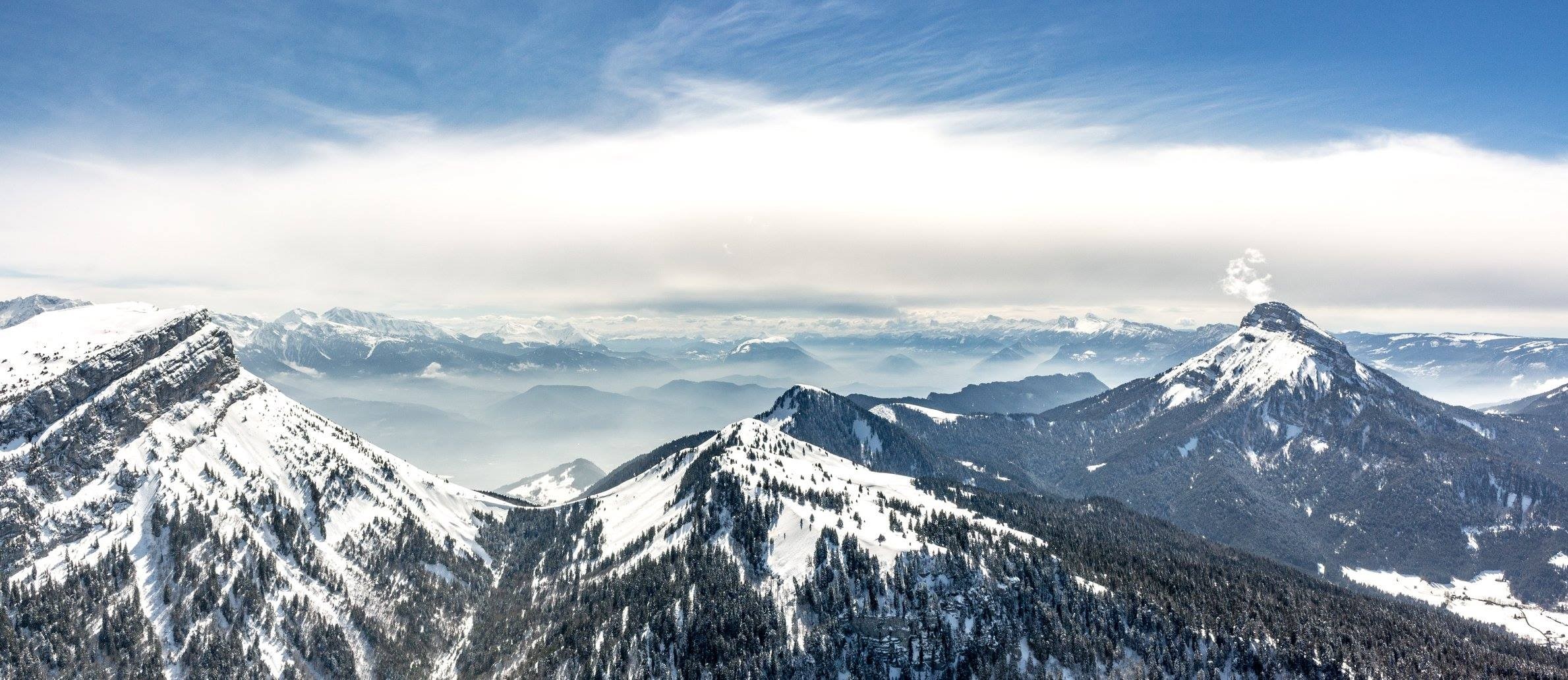 The descent from Col du Granier to Chambéry (or ascent, it all depends in which direction you take it ?)
By taking the D912 between Col du Granier and Chambéry, you can first admire Mont Blanc (just that) and the entire Belledonne chain. Then, you will cross the Pas de la Fosse tunnel. At the exit, you will see an exceptional panorama over the entire Chambéry valley and the Lac du Bourget. Be careful, the road is not very wide at this point; a space at the end of the "straight" line (in the hairpin) will allow you to stop for a few moments.