The Caves of St Christophe
In the Parade des Echelles, dug by the water between the mountains, two exceptional caves and a passageway built over many centuries are to be "explored". Beautiful stories told by your guide.
1h20 guided tour (bring a suitable jacket and shoes).
What if you like big thrills and adventure games? Let yourself be tempted by the Caves Escape Game: The Black Ritual… Brrr.
Potholing
Mouse passages, natural slides, caves with or without water, stalactics, stalagmites, explore the underground passages of the Chartreuse massif with qualified instructors and take yourself for explorers!
From the Curé's Cave, ideal for learning, to crossing the Dent de Crolles for a more sporting adventure, not to mention the Guiers Vif Cave which offers an impressive spectacle. Ready for the adventure?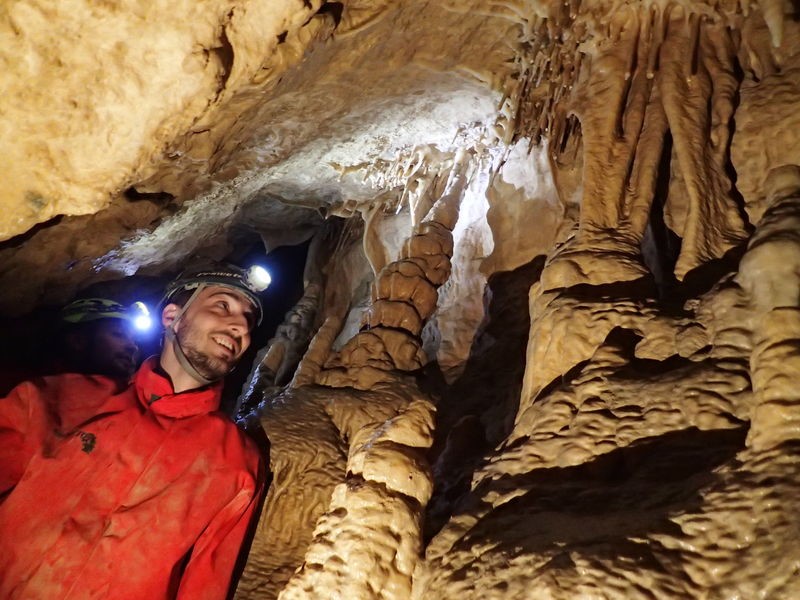 Acro-potholing
Is visiting caves a little too peaceful for you? Choose the acro-caving!
A clever mix of caving, climbing and acro-branching, indulge yourself on a unique sporting route in Savoie, and discover the Lower Grotto of the Site of St Christophe differently, with a qualified instructor. Abseiling in a 40m well, zipline descent, monkey bridge and high aerobatics are on the program! Thrills guaranteed!