The Cirque de Saint-Même is a haven of greenery and freshness. It is mainly owned by private owners who allow visitors to cross their plots to discover this exceptional site.
Picnic with your feet in the water
The river which takes its source at the highest waterfall continues its path in the heart of the Cirque. If the weather is hot, the kids will be happy to step in the water (even if the water is cool).
For a picnic, choose your department: left bank, you are in Savoie, right bank, in Isère!
You do not have your picnic, enjoy the terrace of the hostel with a breathtaking view of the circus and the waterfalls.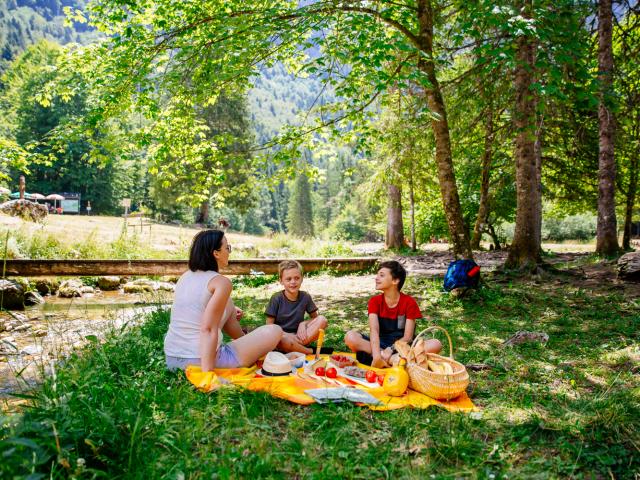 Climb to the waterfalls
A 1.5 hour loop (3 km – 150m drop) will bring you to the foot of the small and the large waterfall. Note: walking shoes required. The ground can be slippery.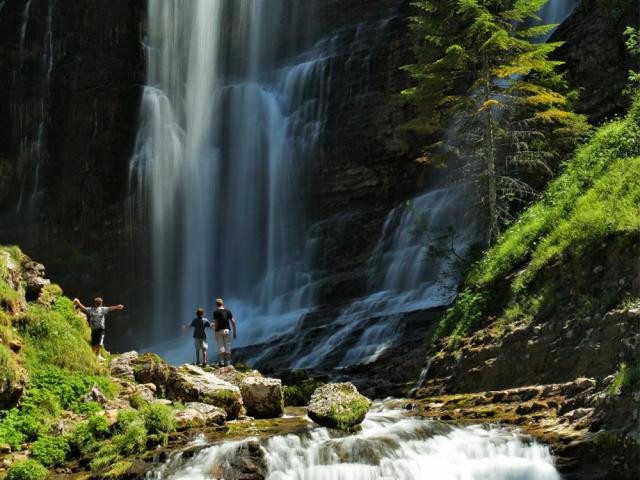 A protected place
The Cirque de St Même cliff is located at the foot of the Hauts de Chartreuse Nature Reserve. Its cliffs are home to a pair of eagles and many raptors.
Practical information
Access from the village of St Pierre d´Entremont (where you can stock up on local products for the picnic, butcher's and cheese shops are particularly famous).
A car park allows you to park a few hundred meters from the Cirque. You will then have to continue on foot.
Note: parking is chargeable on weekends in June and September, and every day in summer. € 3.50 per day per car, € 2 per motorbike.
Also to be discovered in winter, waterfalls turn into waterfalls … of ice!