Take your first flight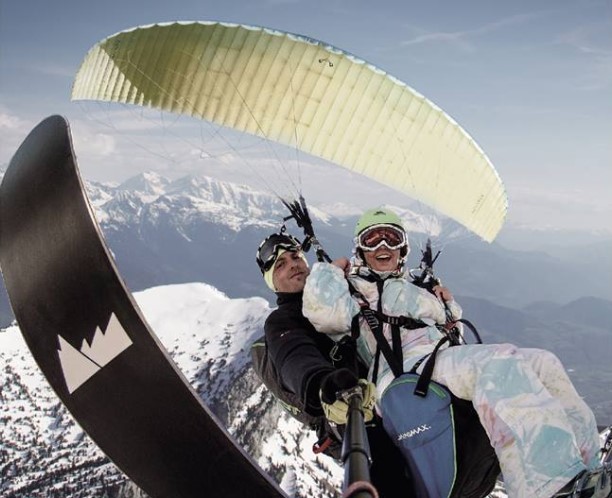 From up there, the point of view is different, it is to be seen! Take flight with a qualified instructor, who will adapt to your needs and help you discover its most beautiful corners.
Our favorite flights? Above the Hauts de Chartreuse Nature Reserve or along its cliffs (from St Hilaire du Touvet, the top of Dent de Crolles or St Pierre de Chartreuse), above the Entremonts Valley (from St Pierre de Chartreuse or Le Grand Som), above Lac d'Aiguebelette (from the top of l'Epine),… We stop there, in fact we love them all!
Paragliding spots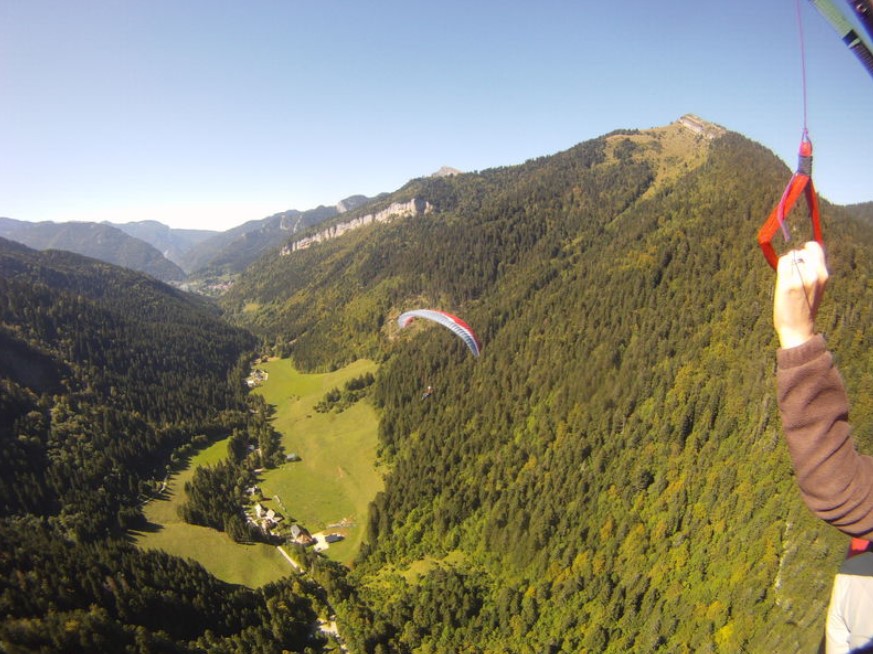 The best known is that of St Hilaire du Touvet, there children are born with a paraglider on their backs 5 take-offs with an exceptional view of the Belledonne range for all. Originality? Land in the valley and take the funicular back!
That of St Pierre de Chartreuse is also a spot that is worth the detour! Ascent by chairlift in winter, by car in summer, take off with a view of 3 legendary Chartreuse peaks: Grand Som, Charmant Som and Chamechaude (highest point of the massif).
The Coupe Icare
Every last weekend of September, free flight enthusiasts and young and old alike gather by the tens of thousands for the incredible spectacle of the Coupe Icare: the worldwide manifestation of free flight.
For 45 years, the Coupe Icare has offered audacity and dreams, fantasy and thrills, laughter and colors to the sites of St Hilaire du Touvet and Lumbin.