The monastery of the Grande Chartreuse
At an altitude of 850 m, 35 fathers cells, 4 hectares of roofs, 8 bell towers … and in front of you nearly a millennium of contemplation and great silence. A monastery still in operation with around thirty monks.
Smart tip: climb up to the cross of … to get an overview of the monastery and watch the sunset with the sound of bells.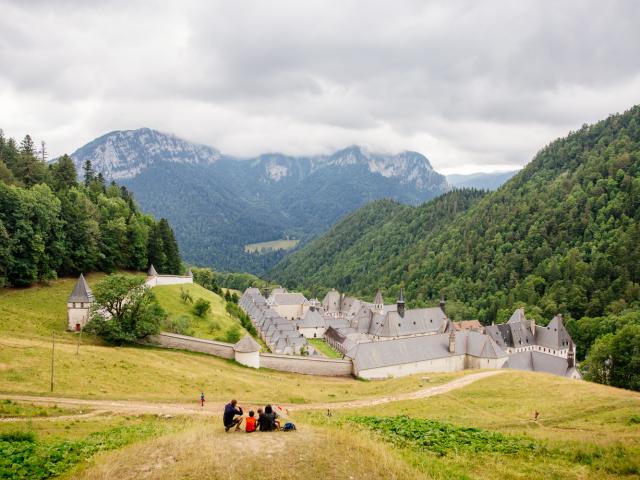 Also to be discovered under the snow, the monastery offers a different but always exceptional atmosphere!
Close by, the Musée de la Grande Chartreuse
To better understand the monks' way of life and understand the mystery of their order, visit the Grande Chartreuse museum just a stone's throw away.
The monastery cannot be visited. But to discover everything, the low house of the monastery and former place of life of the brothers has been redeveloped into a Museum, the Museum of the Grande Chartreuse, for the pleasure of young and old. Walk through the halls of the museum and step into the shoes of a Carthusian monk.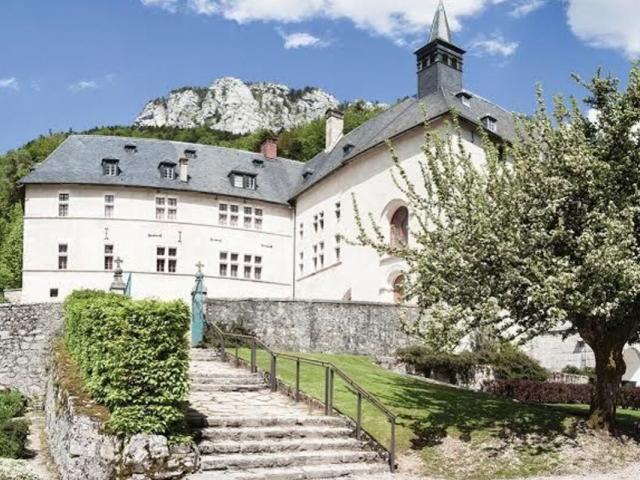 Practical information: Visit of 1 to 2 hours with audioguide (several languages ​​+ a specific audioguide for children). Possibility of guided tour by reservation.
And the Chartreuse liqueur?
It is still produced by the monks under the aegis of 2 of them who supervise its production in Aiguenoire in the Chartreuse Valley.
To discover some of the secrets of the famous liqueur, you will have to go to the Caves de Chartreuse in Voiron.
For a "special Chartreuse liqueur" day, you can combine a visit to the Cellars in Voiron with a walk to the monastery and a visit to the Grande Chartreuse Museum. Allow around 30 minutes by car between Voiron and the site of the monastery and the museum.