Fancy some typical cheeses, discovering the surprising taste of Chartreuse, making yourself a good Herens meat sandwich? The Chartreuse is full of essential local products and we offer a small selection. Open your taste buds wide!
Chartreuse cheeses
France is said to be the country of 1,000 cheeses and the farms of Chartreuse contribute to this impressive number! Here are a few to test urgently: Mont Granier, Le Chartreux, Le Délice de Chartreuse, La Tomme de Chartreuse or Jusson, Le St Marcellin à la Chartreuse verte, …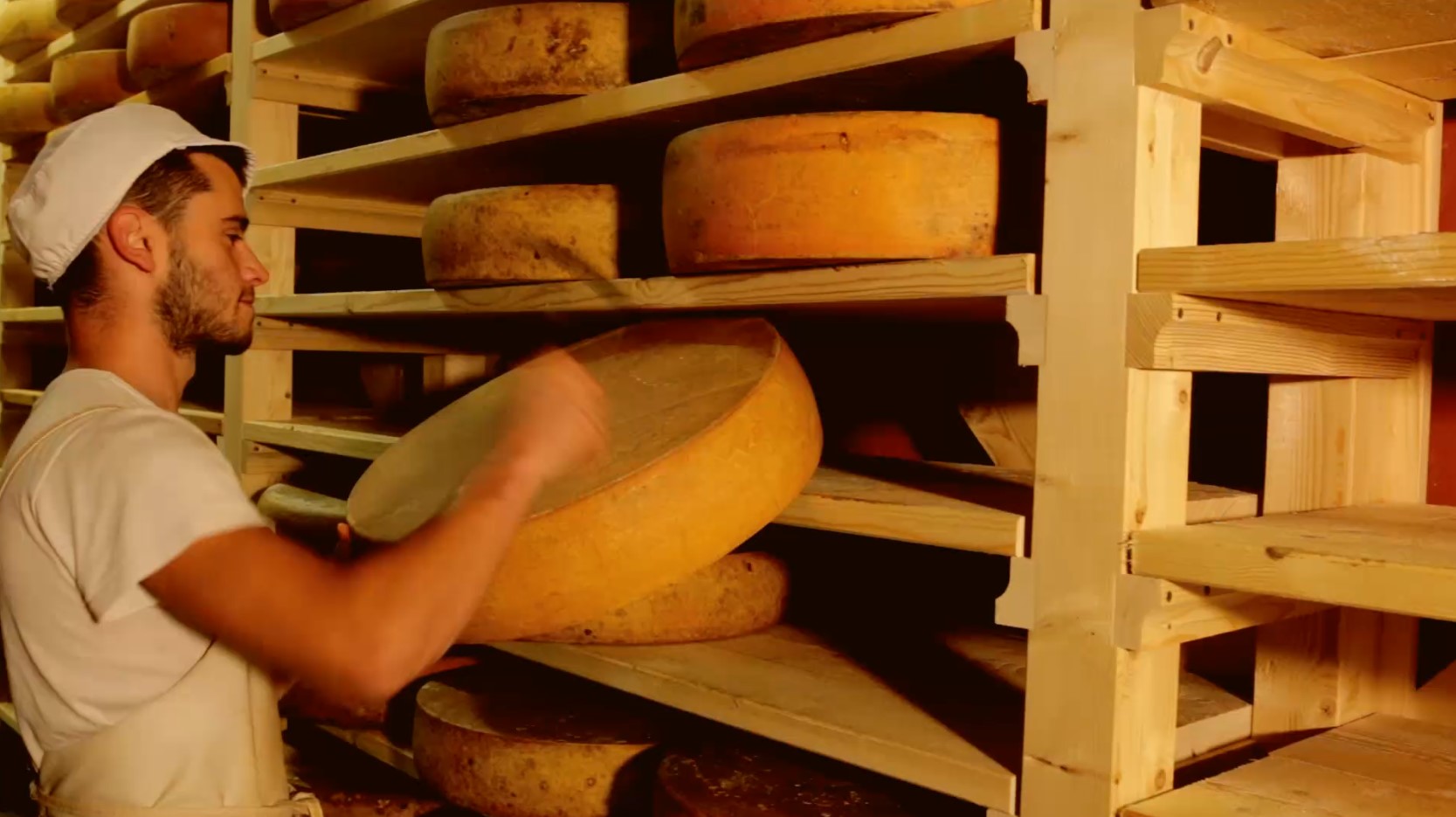 2 essential cheese dairies:
The Entremonts dairy cooperative: daily, 10,000 liters of milk come from around 30 Chartreuse farms to make tasty cheeses (Mont Granier, Chartreux, Délice, Estival, Tomme de Chartreuse). The cooperative offers guided tours to discover artisanal cheese making all year round.
La Ferme de Plantimay: for generations, the Francillon family has been raising goats and cows for their raw milk, which are then transformed into Jusson, St Marcellin à la Chartreuse Verte, etc.
Guided tours during the summer. Boutique open all year.
The Green Chartreuse
Did you think it was for digestive purposes? Think again: the Green Chartreuse has many surprises in store for you!
For years, the restaurateurs of Chartreuse and the great names in the kitchen have used the Green Chartreuse in dishes and desserts. Its inimitable taste enhances the taste or gives them a little original touch.
In Voiron, you can visit the Chartreuse cellars to discover some of the secrets that surround the famous liqueur and browse the largest liqueur cellar in the world.
Some ideas for using the Green Chartreuse
Green Chartreuse chocolate mousse
Braised lavaret fillets with Chartreuse and fir branches (gourmet recipe)
Creme brulee from the Chartreux Fathers
Chartreuse meat and charcuterie
Here the grass is green, the air is clean and the animals benefit from it! Meat and charcuterie lovers ask for more. Among the specialties, Savoyard diots and charcuterie from Boucherie Guerre in St Pierre d´Entremont (a family institution since 1830).
Recipe
Tomme de montagne toast with dried beef.

Ingredients: 2 nice slices of country bread / 50g of Tomme de montagne / 4 slices of dried beef / 1 clove of garlic / Olive oil / Green salad.
Preheat your oven in grill mode (around 250 ° C).
Cut the garlic clove in half, defrost it and gently rub the slices of bread.
Place 2 slices of bacon on the garlic bread, then the Tomme de montagne cut into slices.
Sprinkle with thin strips of garlic.
Bake for 5 min.
Serve immediately, with a few green salad leaves.