Swimming
Sand, small pebbles, grass, more or less shaded, deep water or not, the 4 supervised beaches of Lac de Paladru give you the choice: Charavines, Le Pin, Montferrat and Paladru. In summer, you will swim in 25 ° C water.
The little extra that doesn't spoil anything? the color of the water is due to the chalk lake that covers its bottoms. Chalk, which is also beneficial for the skin.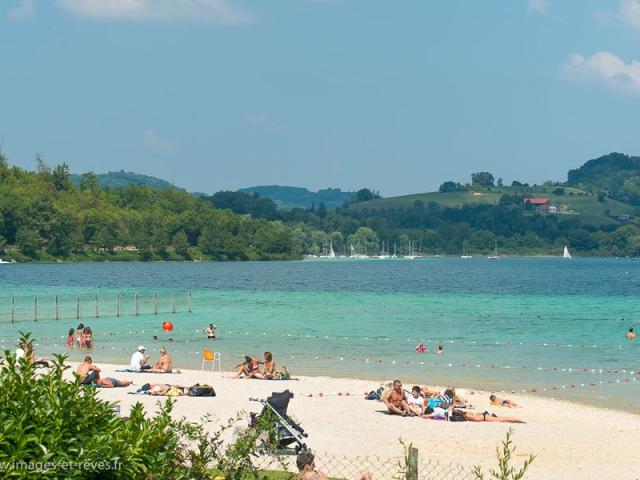 Stroll
The many walking and hiking routes, of all levels, will offer you magnificent panoramas of the lake! Closer to the water, take the green lane and discover beautiful unspoiled natural spaces.
7 km long one way (therefore 14 km round trip) it connects Paladru to Charavines, by taking the Chemin des marais, a sensitive natural area dotted with 4 stations to discover the remarkable flora and fauna of the site. Then it takes you to the Véronnière relaxation area, an ideal green setting for a family break around benches and children's games. Finally descending south to the beautiful Bois d'Amour area, from which you overlook the lake in a partly wooded area, the path takes you to Charavines beach.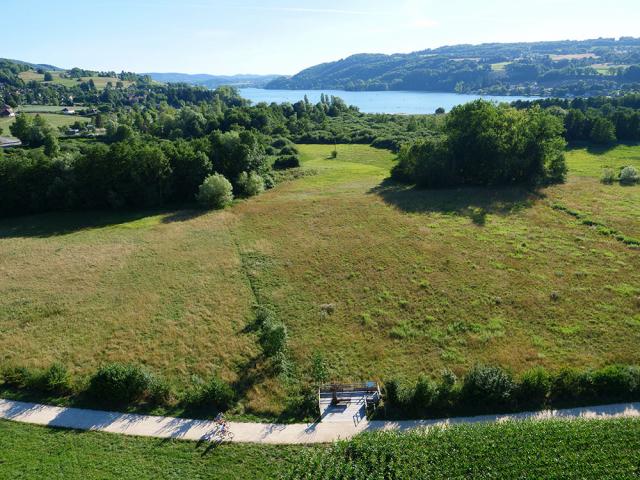 By mountain bike, hybrid bike, CYCLO and VAE, pedal as you wish while enjoying magnificent panoramas and pure air!
Explore the many bicycle circuits, either for mountain biking in our MTB-FFC labeled area of ​​Lake Paladru and Val d´Ainan, or the circuits specifically adapted for cycle tourism or electrically assisted e-bikes.
And do not stay on foot if the 2 wheels itch, you can rent your equipment, or choose a supervised activity to initiate or improve you….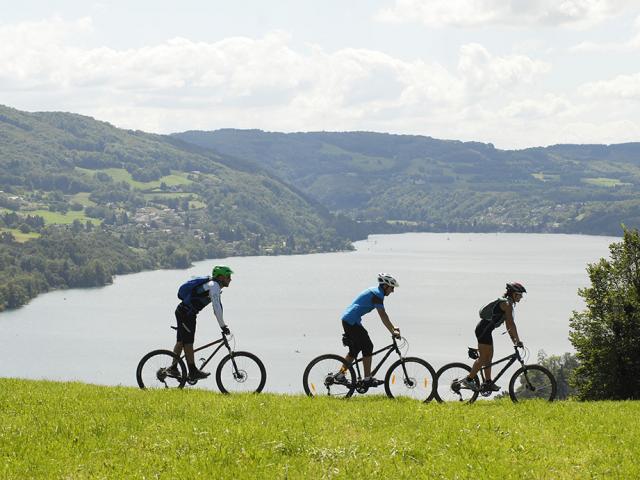 Water activities
You swam IN the lake, you rode AROUND the lake, now cruise ON the lake! at your disposal, all kinds of boats: canoe, stand-up paddle, rowing, catamaran, dinghy, pedal boats … alone or accompanied, ideal for enjoying the lake … without getting wet (normally)!
And you can even try a lake dive! The result is a mysterious immersion in the underwater world …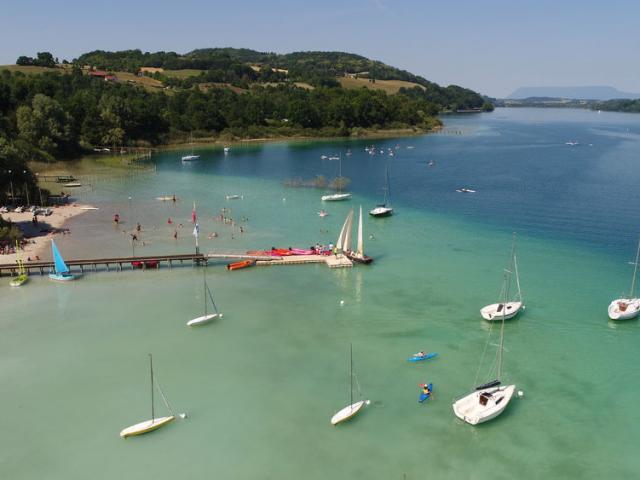 Learn more
Contact the Lac de Paladru Tourist Office (Pays Voironnais tourist office): www.paysvoironnais.info / 04 76 93 17 60