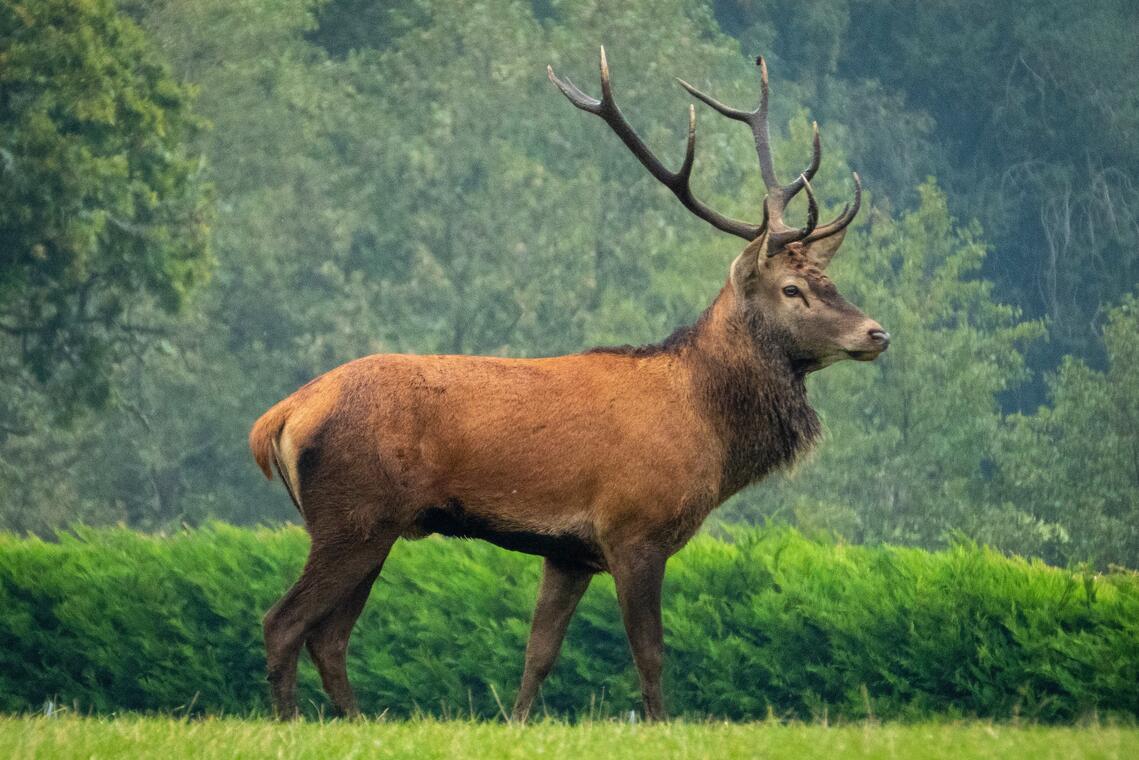 Nature outing : Brame du cerf : Bivouac formula
Accompanied,
Pedestrian sports,
Hiking
in Saint-Pierre-de-Chartreuse
The season of the stag's bellow is approaching! Attend this natural spectacle during guided outings with a guide specializing in fauna and flora.
Bivouac formula.

The formula includes: hikes, observation, deer listening, night in a tepee with storytelling, dinner and breakfast.
The outings take place at the Col de la Charmette, near Grenoble.
From

September 23, 2022

to

September 24, 2022

From

September 30, 2022

to

October 1, 2022
From

September 23, 2022




until

September 24, 2022

From

September 30, 2022




until

October 1, 2022
Friday

7:00 PM - 11:00 AM

Saturday

7:00 PM - 11:00 AM
Friday

6:30 PM - 11:00 AM

Saturday

6:30 PM - 11:00 AM
En live

Piste de liaison

Closed

Eterlou

2 km

Closed

Les pres

3 km

Closed

La pointiere

4 km

Closed

Ourson

Closed

ChevÊche

2 km

Closed

Pipistrelle

1 km

Closed

Les marots

3 km

Closed

Les plaines

3 km

Closed

Outheran

6 km

Closed

Montfred

13 km

Closed

Raquettes - désert d'entremont

Ourson

Closed

La pointiere

Closed

Col du mollard

Closed

Pointe de la cochette

Closed

Grand carroz

Closed

Piste de luge bruyeres

Closed

Piste de luge mollard

Closed

Mise à jour : 17 mars 2022 - 09:37

Lièvre

1 km

Closed

Lynx

1 km

Closed

Bouquetin

3 km

Closed

La bêcherie

9 km

Closed

Liaison col de porte - st hugues

8 km

Closed

Chamois

5 km

Closed

Route du charmant som

6 km

Closed

Boucle col de porte

3 km

Closed

Boucle des chaumes

1 km

Closed

Piste de luge - col de porte

Closed

Planibert

2 km

Closed

Les sagnes

2 km

Closed

Les combes

4 km

Closed

Saint eynard

9 km

Closed

Sire mouton

6 km

Closed

Pale de fer

9 km

Closed

L'ecoutoux

3 km

Closed

Liaison sappey - col de porte

6 km

Closed

Emeindras du dessus

8 km

Closed

Balcon de roche rousse

5 km

Closed

Monjalat

3 km

Closed

Mise à jour : 05 septembre 2022 - 16:55

Prairie des riondettes (piste bleue)

5 km

Opened

Piste rouge

8 km

Opened

Piste jaune

7 km

Opened

Prairie d'arpison (piste noire)

15 km

Opened

La pointe du frou (raquettes 1)

4 km

Opened

Col de la ruchère (raquettes 3)

9 km

Opened

Tour des riondettes (raquettes 2)

7 km

Opened

Belvédère d'arpizon (raquettes 4)

13 km

Opened

Mise à jour : 05 septembre 2022 - 16:54

Mise à jour : 21 mars 2022 - 10:09
En live

Piste de liaison

Closed

Eterlou

2 km

Closed

Les pres

3 km

Closed

La pointiere

4 km

Closed

Ourson

Closed

ChevÊche

2 km

Closed

Pipistrelle

1 km

Closed

Les marots

3 km

Closed

Les plaines

3 km

Closed

Outheran

6 km

Closed

Montfred

13 km

Closed

Raquettes - désert d'entremont

Ourson

Closed

La pointiere

Closed

Col du mollard

Closed

Pointe de la cochette

Closed

Grand carroz

Closed

Piste de luge bruyeres

Closed

Piste de luge mollard

Closed

Mise à jour : 17 mars 2022 - 09:37

Lièvre

1 km

Closed

Lynx

1 km

Closed

Bouquetin

3 km

Closed

La bêcherie

9 km

Closed

Liaison col de porte - st hugues

8 km

Closed

Chamois

5 km

Closed

Route du charmant som

6 km

Closed

Boucle col de porte

3 km

Closed

Boucle des chaumes

1 km

Closed

Piste de luge - col de porte

Closed

Planibert

2 km

Closed

Les sagnes

2 km

Closed

Les combes

4 km

Closed

Saint eynard

9 km

Closed

Sire mouton

6 km

Closed

Pale de fer

9 km

Closed

L'ecoutoux

3 km

Closed

Liaison sappey - col de porte

6 km

Closed

Emeindras du dessus

8 km

Closed

Balcon de roche rousse

5 km

Closed

Monjalat

3 km

Closed

Mise à jour : 05 septembre 2022 - 16:55

Prairie des riondettes (piste bleue)

5 km

Opened

Piste rouge

8 km

Opened

Piste jaune

7 km

Opened

Prairie d'arpison (piste noire)

15 km

Opened

La pointe du frou (raquettes 1)

4 km

Opened

Col de la ruchère (raquettes 3)

9 km

Opened

Tour des riondettes (raquettes 2)

7 km

Opened

Belvédère d'arpizon (raquettes 4)

13 km

Opened

Mise à jour : 05 septembre 2022 - 16:54

Mise à jour : 21 mars 2022 - 10:09